Serving Your Metal Roofing Needs in Massachusetts, Connecticut, Rhode Island and Southern New Hampshire 
Metal Fabrication & Installation for Homeowners and Contractors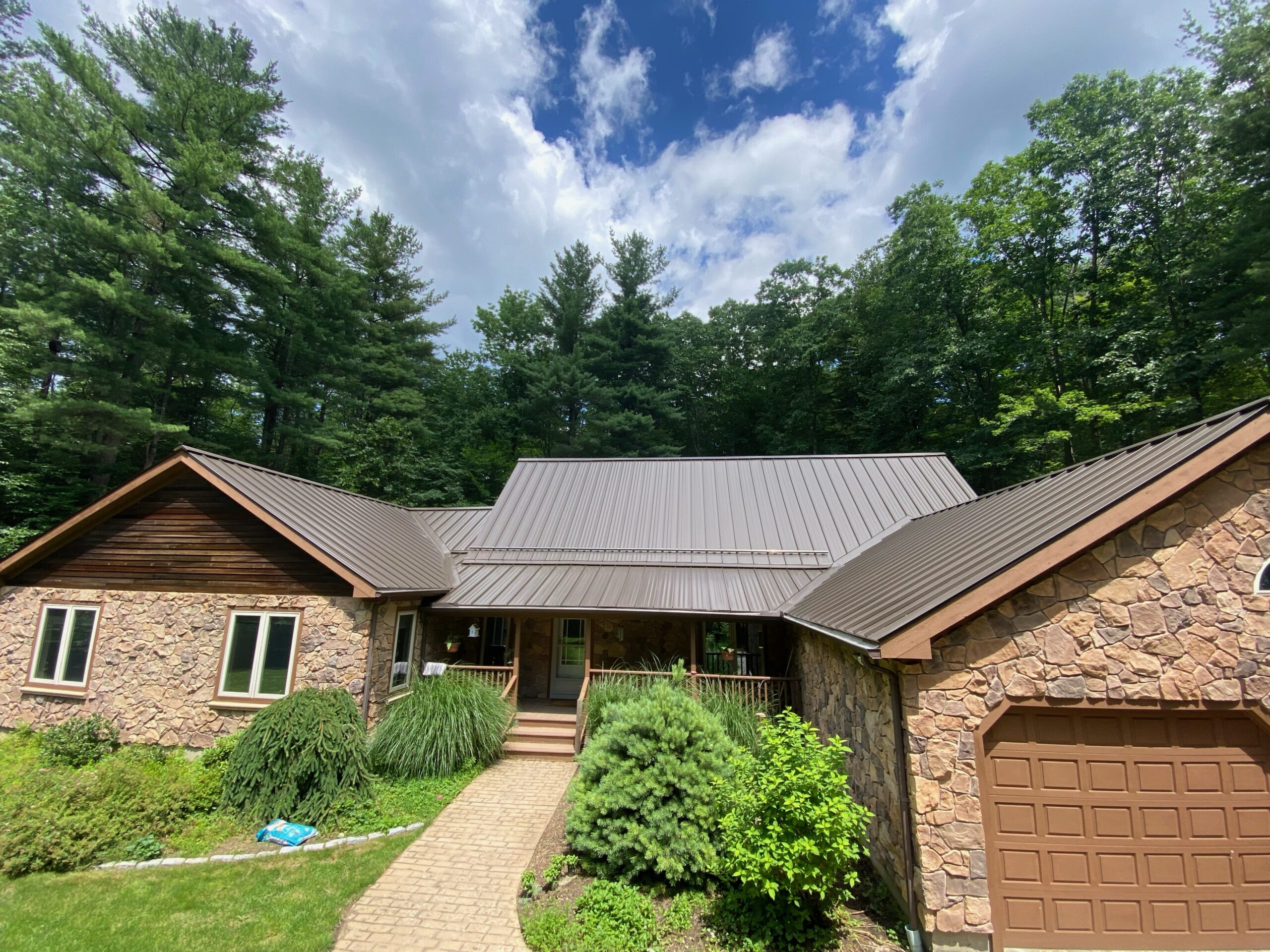 For Homeowners
At Modern we understand that not one style of metal roofing fits all. We offer three different types of roofing which allows us to fit your every need. Our installers are trained and certified in their area of expertise and are masters at their craft. The owners of Modern will work with you from start to finish and make sure your roofing installation is a seamless process.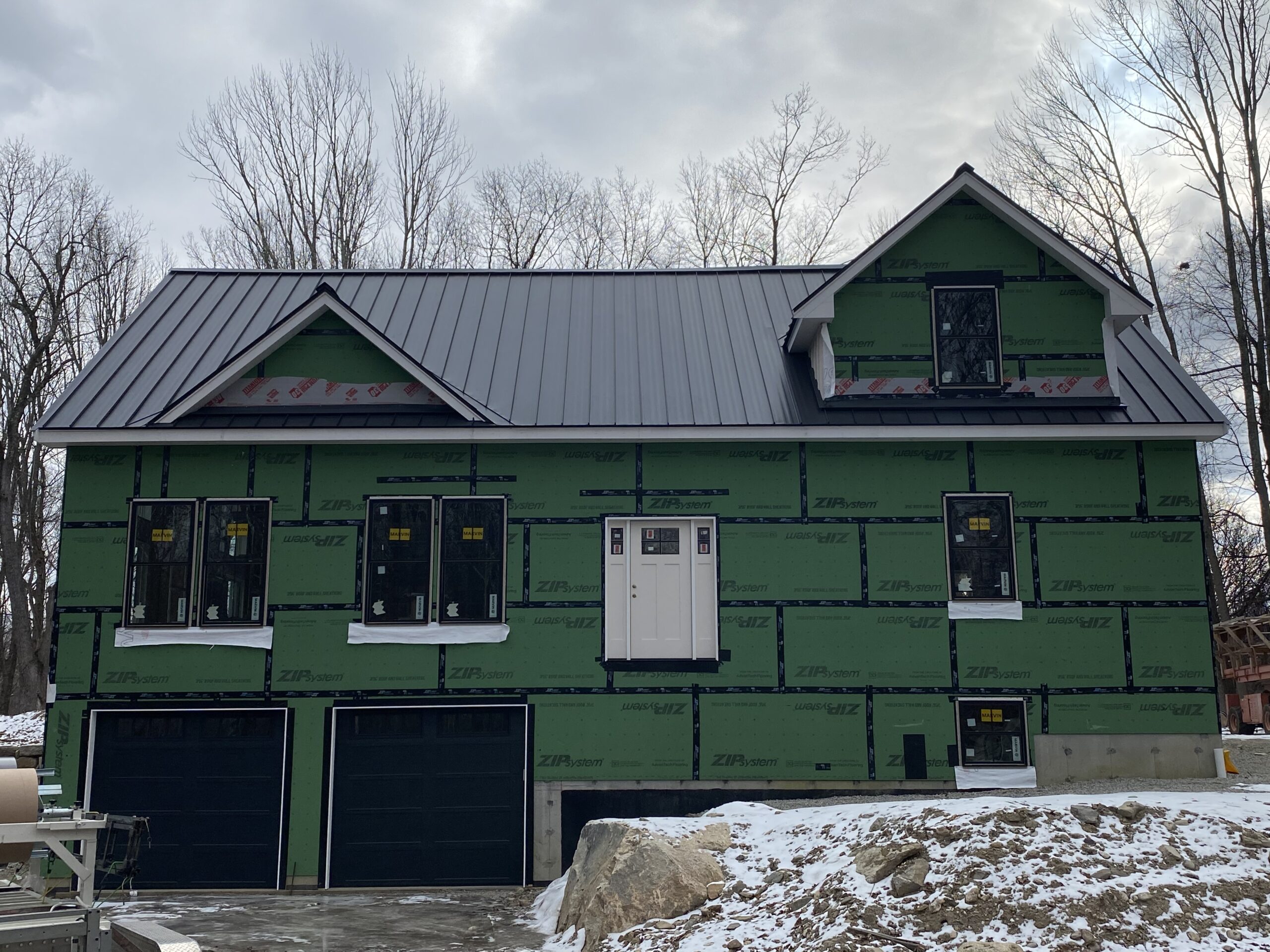 For Contractors
Here at Modern we work directly with everyone that has a roofing need, such as homeowners or contractors. Our fabrication machines and warehouse  allows us to provide just the panels directly to contractors or complete the entire project with our certified and trained installers. We work with several metal distributors and work hard to maintain our fabrication costs to ensure affordable roofing costs for all.
Design Center
Reach out to our design team to make  blueprints or photos into a 3D rendering. This allows our customers to visualize what their roof can look like in different color options.
Questions and Benefits Pertaining to a Metal Roof 
How Long Do Metal Roofs Last?
*One of the most well known benefits is longevity. Our metal roofs come with a 50 year warranty, however they are designed to last much longer than that. You will be able to have confidence that this will be your final roof, and will be able to pass security along to other family members behind you. Having a metal roof eliminates the need to replace a failed asphalt roof every 10-20 years.
I have a low sloped roof, do I have to settle for a rubber roof?
* If you have a roof with a slope lower than a 2 1/2 pitch, there is no need for a rubber roof. On most low sloped roofs we can fabricate and install a Mechanical Lock Roofing panel that is designed and weather tight for low sloped roofs.
Are Metal Roofs Environmentally Friendly?
* Protecting the environment is very important to us at Modern Standing Seam Metal Roofing. Metal roofs are Environmentally friendly and are also sustainable in Green Construction. Metal roofs are fabricated with recycled materials and can be 100% recycled at the end of their lifespan. Unlike asphalt roofs where properties can slough off, and overwhelm landfills on a yearly basis.
Are Metal Roofs Safe?
*It is reported that having a metal roof will help aid in the prevention of fire. As metal roofs are non-combustable, they will not spark or ignite in the case of lightning strikes and can assist in keeping fires contained.
Are Metal Roofs Energy Efficient?
*Metal roofs are one of, if not the most energy efficient roof on the market today. It has been reported that a metal roof can save your home up to 40% in energy costs as well as add extra insulation to your home. Metal roofs reflect the suns heat and UV rays, instead of absorbing it which leads to energy savings.
I would like solar panels on my roof, what is the best application for that?
*A Standing Seam Metal application is the best type of roof to apply solar panels on to. Unlike traditional asphalt roofs or any other type of shingle, that requires penetration for application, Standing Seam panels allow for solar panels to clamp directly onto their seams. This allows for zero penetration into the metal or decking, which could later lead to leaks and or erosion.
I heard metal roofs are loud when it rains?
*Metal roofs have evolved significantly over the years. Our panels are applied directly onto your roof decking, eliminating the gapping between the panel and the decking. The elimination of the gapping allows for your metal roof to sound just like any other roof when it rains.
Standing Seam Metal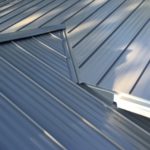 Standing Seam Metal panels are designed with a 1.5″ snap lock, and a 15 inch panel. These panels are known for their weather tightness, long lasting durability and they are energy efficient. Standing Seam Metal panels also attribute to less maintenance and have a beautiful curb appeal. These panels can be installed in a variety of color choices.
VicWest- North Ridge Slate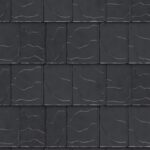 North Ridge Slate metal roof tiles feature a thicker profile and shadow line that makes them appear as slate when installed. Their Quadra-Loc technology locks the tiles in place on all four sides to assure water tightness and virtually eliminates uplift from high winds and driving rains. The water is forced down the roof with the deep key waves and into the gutters. The substrate is galvalume and comes with a 40 year warranty.
CertainTeed Landmark PRO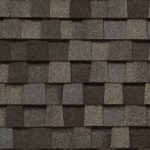 Landmark PRO provides the reliable quality of Landmark, along with greater durability and eye-catching Max Def colors.  Engineered with two laminated layers to replicate the dimensional appearance of true wood shake, Landmark PRO offers peace-of-mind on projects that call for a premier aesthetic at an affordable price.
Ask Us About Our Financing Options
Info@ModernSSMetalRoofing.com
844-230-9300
MA Reg. No 193238  CSSL-106239   RI. GC-44574
CT HIC.0652964